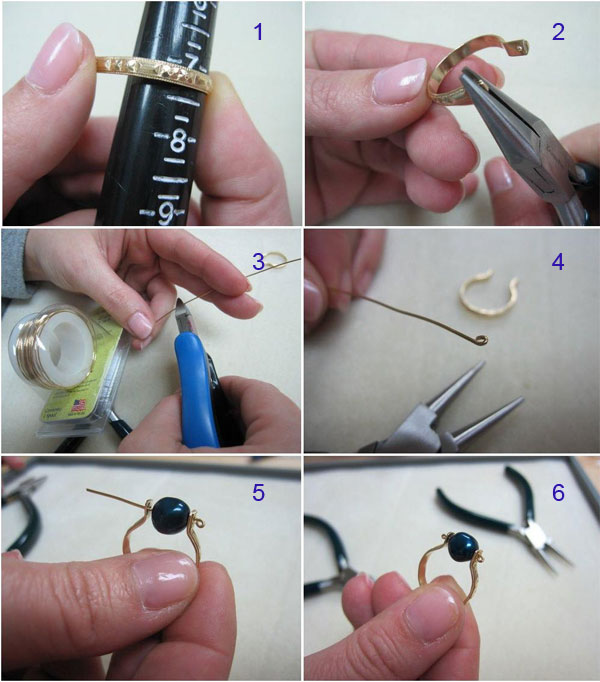 To use a flat ring shank, first use your fingers to bend the shank around a ring mandrel at the appropriate size. You can roll the mandrel with the ring shank attached on a hard, non-marring surface to help get the shank perfectly round.
Once the ring shank has been bent to size, it is ready to embellish. For our design we decided to use our chain nose pliers to make a bend just under the pre-drilled holes in the shank. Your shank ends should now be pointing up.
Cut a piece of wire to the appropriate size. We used a one inch piece for our particular design.
Finish one end of the wire. We finished ours with a small loop. Then, trim any excess wire.
Pass the open end of the wire through the small hole on one side of the shank, then through the bead, and then through the hole on the opposite side of the shank.
Finish the open end of the wire with a loop. You may want to finish your ring while it?s on the ring mandrel to keep from misshaping it. Then, trim any excess wire.