Using UV light to kill viruses like COVID-19
Germicidal UV light, or UVC light, is a particular spectrum of ultraviolet light (UV). UV light occurs naturally from the sunlight or can be generated artificially in light fixtures and bulbs.
You won't be able to see light produced from germicidal UV lights because UV light does not produce visible light.
UV wavelengths can range anywhere from 100 - 400 nanometers (nm).
UVC light (germicidal UV light) falls between 200 to 280 nm.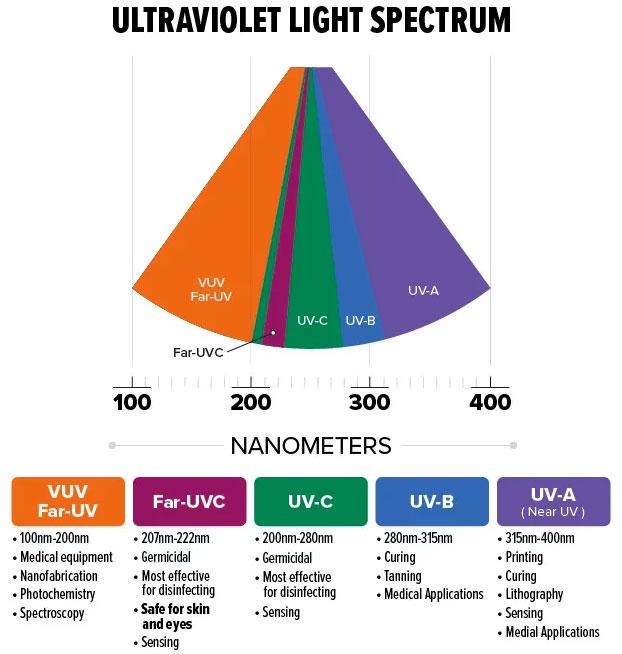 What is UV-C or germicidal UV light?

Disinfection up to 99.999 % Technology
Benefit of using UV-c light
Up to 99.999 % germ reduction – highly effective against bacteria, yeast, viruses and mold
Sustainable, chemical-free disinfection – no residues, no AOX
Excellent quality assurance – unwanted microorganisms are reliably inactivated
No resistance build-up – even effective against germs resistant to conventional disinfection
Dry process – no moisture
Temperature-neutral – no heating of media or surfaces
| Referensi